Reverse Osmosis Water Systems
What is Reverse Osmosis Water?
Reverse Osmosis is a water filtration technique which uses a membrane (special filter) that squeezes water through it using the incoming water pressure (in most cases) to remove anything that is not 99.9% pure water. This process leaves you with the cleanest, purest, biologically safest water you can drink period!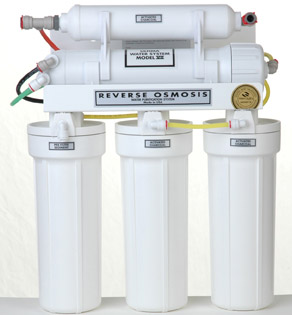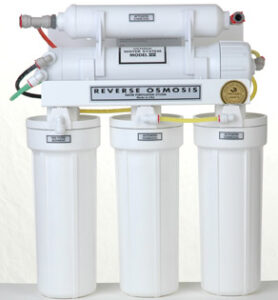 Our systems are used for a variety of different applications and needs. From residential customers to large manufacturing plants, dental offices, pharmacies, car washes and hospitals. We custom make each system to fit your needs. If you are looking for a residential drinking water system, a whole house system, or a restaurant or coffee shop looking for the best water to provide your customers, we have your solution!
All of our systems are made in the USA and are certified by the National Safety Foundation and Water Quality Association. We take pride in the fact that we offer only top on the line, commercial quality systems for our customers.